Best batteries for caravan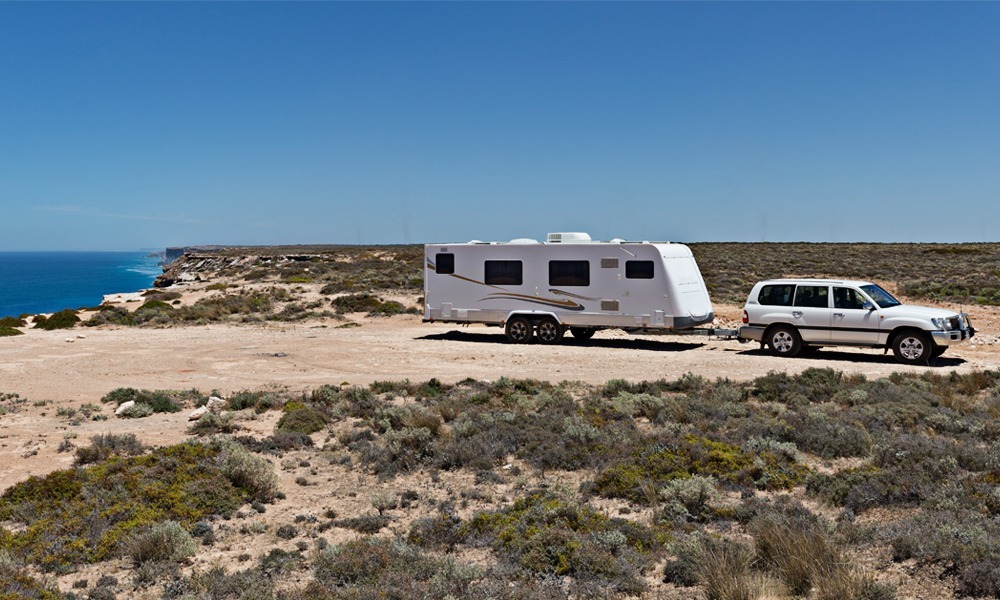 Many Australians love to go camping or off-road 4 wheel driving – and who wouldn't with all the amazing sights to see in this beautiful country! If you've recently invested in a new caravan, camper trailer or RV, you may be wondering how to find the best battery to help you create the adventure you've always dreamed about. You need battery power to help you run all the luxuries in your caravan, such as:
Refrigerator
Phone chargers
TV
Microwave
Electric razor
Hairdryer
Lights
Water pumps
Inverters
How much power you need really depends on how many things in your caravan require power. You may be setting off on a true rugged adventure, and are happy to do away with electronic devices and electrical cooking. Or, you may want to explore the country while remaining connected and enjoying the luxuries electricity provides.
Recharging your caravan battery
Maxon Batteries are deep cycle batteries; meaning they are rechargeable and designed to offer reliable power over long periods of time (rather than a starter battery in your car which provides a short burst of electricity to get the engine started). There are four ways to recharge a deep cycle battery for your caravan:
Solar kit
Plugging it into a standard mains 240V outlet
Running a dual battery set up (where the alternator in the car recharges the battery while you're driving)
Charging from a generator
Keep in mind that your Maxon Battery has a lifespan of 3-5 years, but this does depend on how you look after it. Leaving it flat and storing it flat will decrease the life. The same is also true if you continually run it to less than 50% charge. Solar makes caravan battery charging easy, as it is able to fully charge during the day and draw on power during the night. If you are running power during the day, a fully charged solar battery doesn't even need to draw down on the battery – your power will automatically come from the sun.
Choosing the right Maxon Battery for caravanning and camping
We offer a range of Gelhybrid and AGM batteries that are perfect for caravanning and off-grid camping. OurGelhybrid range combines all of the benefits of AGM and Gelbut without the disadvantages, and draws on patented "Hybrid Gradual Geltechnology" to provide a battery that works harder and faster for longer. If you head to our
home page
, you'll find a quick guide for choosing the right Maxon Battery for caravanning. Here is a quick 4 step process to make it easy:
Consult with your caravan manual. You may be restricted to a certain size/volt battery.
Choose between the Maxon Batteries Standard and Endurance range. The Endurance range are a more heavy duty battery, offering better heat resistance and an even longer life. If you're only caravanning for short periods with relatively long intervals, a Standard battery is probably all you need.
Look for batteries that are suited to caravans (3 ticks in the "caravan" column). All of our caravan batteries are suited to solar recharging. You can find solar kits here.
Choose how much power you need. Ah stands for ampere hour, and basically explains how much power you'll get from the battery. The standard rating works against 20 hours. So for example: 100 Ah battery: Draw from it for 20 hours and you will get a total of 100 amp hours (or 5 amps per hour). The more power you plan to draw from the battery (i.e.: powering just a fridge, or powering a fridge, microwave, lights, hairdryer, chargers, and so on) the higher the Ah battery you will need to buy.
If you get stuck, please do not hesitate to give us a call on (07) 3194 8805. We love to help our customers choose the perfect Maxon Battery to suit their needs, and are always sincere in our recommendations.
When you're ready to buy, simply head to Buy Maxon Batteries.