Dependable Deep Cycle Batteries for solar,
camping, marine, golf carts & more
Maxon Batteries are a proud Australian owned and operated company that specialises in manufacturing high-performance lithium and dry cell deep cycle batteries for specific applications.
Maxon Batteries are distributed nationally through a network of trusted specialised stockists.
Endurance Hybrid Batteries
The Endurance Hybrid technology incorporates AGM separators with the additive of the German-made Envonik Sio2 Gel electrolyte.
The hybrid battery can be discharged higher with increased cycle life over their AGM counterparts.
Ideal for small off-grid, camping, marine and solar applications.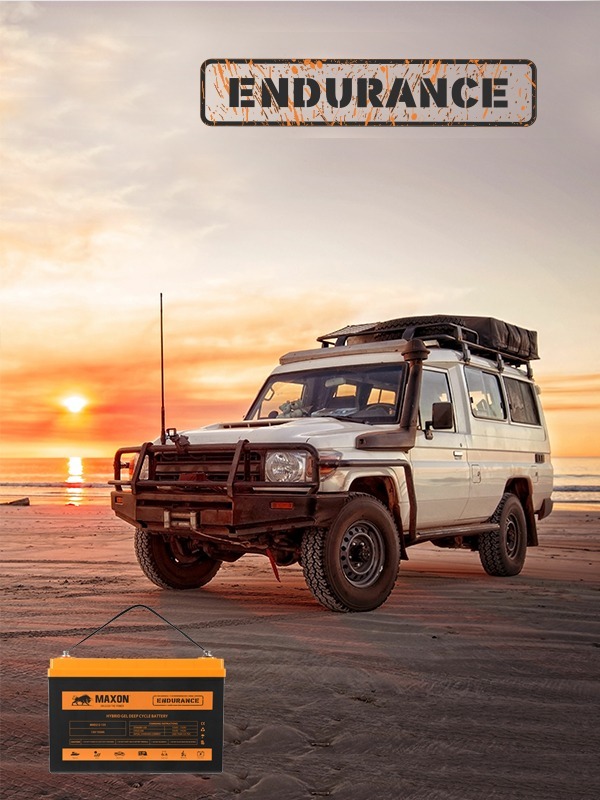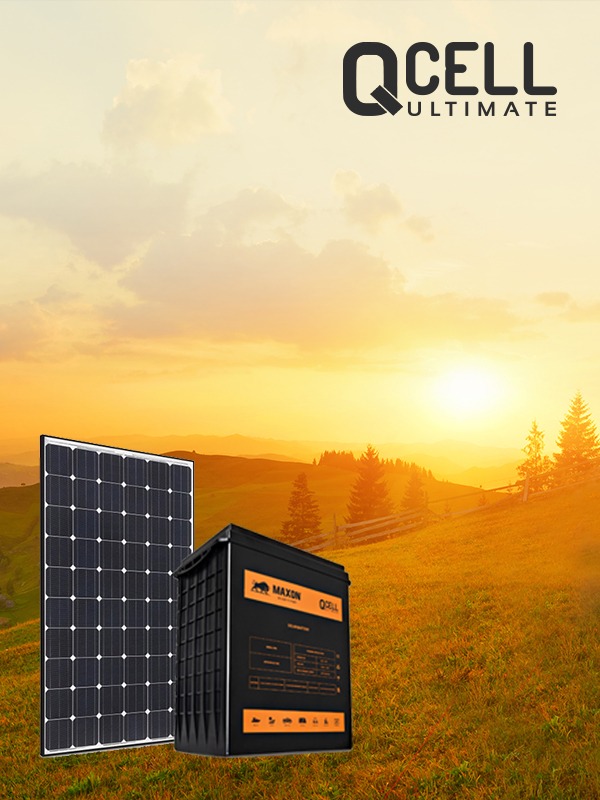 QCELL Ultimate Carbon Gel Batteries
The QCELL Carbon Gel series design adopts the advanced German-made Envonik Sio2 GEL technology with alloy carbon grid formula.
Thick EV plates & Carbon paste makes them ideal in Mobility, Golf Carts and Off-grid solar applications.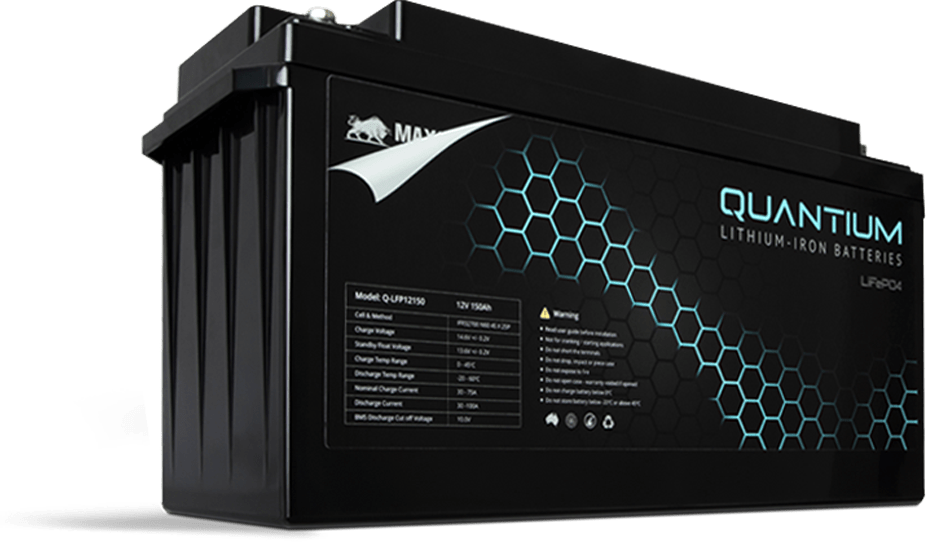 Quantium Lithium Iron Phosphate
At Maxon Batteries, we believe that the Quantium Lithium Phosphate (LiFePO4) battery technology suits Australian conditions because of its vibration-resistant and rugged design.
The lightweight AGM drop-in replacement batteries are suitable for caravan, camping, marine, mobility and all deep cycle application.

The Maxon AGM Heavy Duty batteries are a genuine deep cycle battery designed for frequent discharging while providing high capacity and long cycle life. They can be discharged with a higher current than that of standard AGM batteries. Suitable for all industrial, UPS, solar energy, marine, 4WD, and standby applications.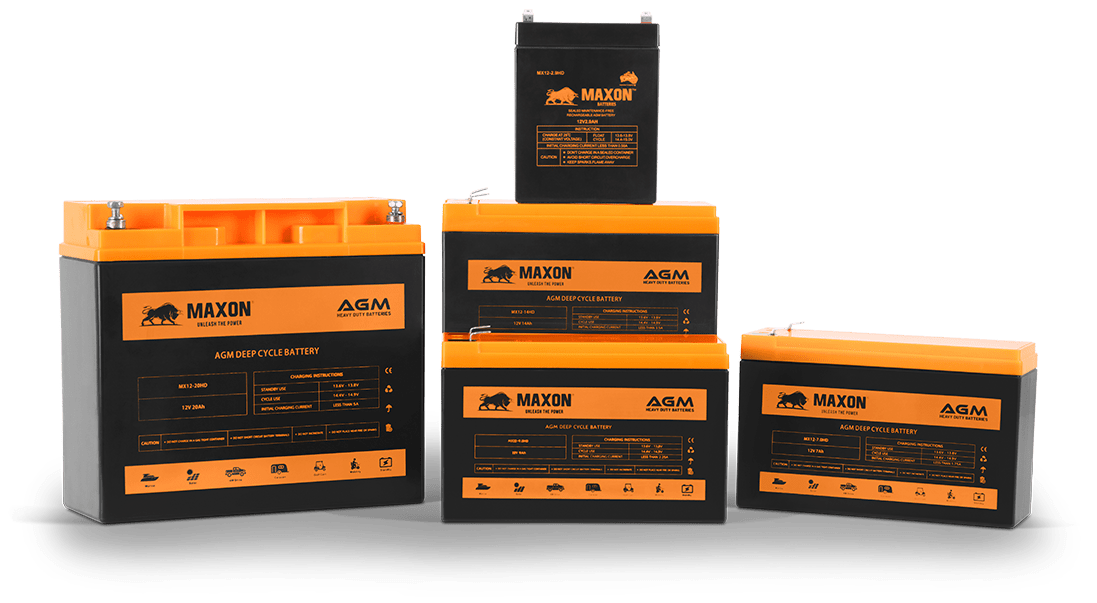 Here are some of our featured products: